See on Scoop.it – Cardiovascular Disease: PHARMACO-THERAPY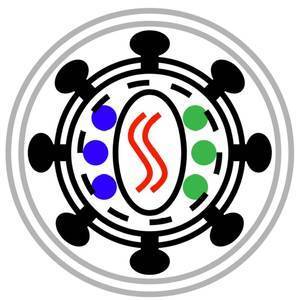 The capacity of designed nucleases, like ZFNs and TALENs, to generate DNA double-stranded breaks (DSBs) at desired positions in the genome has created optimism for therapeutic translation of locus-directed genome engineering. ZFNs and TALENs are chimeric nucleases composed of a custom-designed DNA binding domain fused to the DNA-cleavage domain from the FokI endonuclease that upon dimer formation cleaves the DNA. ZFN- and TALEN-induced DSBs trigger genome editing through cellular repair mechanisms involving either error-prone non-homologous end joining (NHEJ) or homologous recombination (HR) with an available DNA donor template. Designer nucleases have broad applications in biological experimentation (Urnov et al., 2010;Bogdanove and Voytas, 2011) and have been successfully utilized for the production of gene knockout model animals (Doyon et al., 2008; Geurts et al., 2009; Tesson et al., 2011) and in emerging gene therapies (Perez et al., 2008; Li et al., 2011, 2013; Sun et al., 2012).
The safety of designer nucleases is of major concern in relation to their use in treatment of human diseases. Thus far, ZFNs and TALENs have been administered to cells by transfection or electroporation of nucleic acids, DNA or RNA, encoding a pair of nuclease proteins (Urnov et al., 2005; Miller et al., 2011; Carlson et al., 2012) or by exploiting viral gene vehicles such as integrase-deficient lentiviral vectors (IDLVs) (Lombardo et al., 2007), adeno-associated virus-derived vectors (AAV vectors) (Ellis et al., 2013), or adenoviral vectors (Holkers et al., 2013). Successful administration of ZFN- or TALEN-encoding genes leads to high intracellular levels of nucleases and furthermore imposes a risk of random insertion in the genome, resulting potentially in prolonged nuclease expression and accumulating events of off-target cleavage. Ideally, ZFNs and TALENs are provided in a 'hit-and-run' fashion allowing short-term and dose-controllable nuclease activity without losing the effectiveness of creating locus-directed DSBs. Towards this goal, ZFNs have been fused to destabilizing domains regulated by small molecules to attenuate ZFN toxicity (Pruett-Miller et al., 2009).
Moreover, by exploiting the cell-penetrating capability of ZFNs, targeted gene disruption has recently been achieved by direct cellular delivery of purified ZFN proteins (Gaj et al., 2012). Although such approach may require multiple treatments due to the reduced cellular uptake of proteins (Mellert et al., 2012), recent findings suggest that ZFN uptake may be further improved by ligand-mediated endocytosis (Chen et al., 2013). However, for gene correction by homology-directed repair such strategies would need to be combined with other means of delivering the donor template.
It has been known for decades that retroviruses can tolerate the incorporation of heterologous proteins (Jones et al., 1990; Weldon et al., 1990). Lentiviral particles (LPs) have been engineered to carry foreign proteins for the purpose of visualizing the intracellular behavior of the virus during infection (McDonald et al., 2002; Jouvenet et al., 2008) and altering the viral integration profile (Bushman, 1994; Goulaouic and Chow, 1996; Bushman and Miller, 1997), as well as for ferrying antiviral (Okui et al., 2000; Ao et al., 2008) and antitumor (Link et al., 2006; Miyauchi et al., 2012) protein therapeutics. As the delicate structural composition of HIV-1-derived lentiviral particles is easily disturbed by an inappropriate load of nonviral proteins, leading to suboptimal vector yields and/or reduced transduction capability, various strategies for transducing heterologous protein cargo have been scrutinized. In early strategies, the accessory HIV-1 protein Vpr was adapted as a carrier of fused proteins (Wu et al., 1995). Recently, Vpr fusions have been shown also to ferry Cre recombinase (Michel et al., 2010) and I-SceI meganuclease (Izmiryan et al., 2011) into transduced cells. However, HIV-1 virions incorporate relatively few copies of Vpr (estimated 700 copies Vpr per virion [Swanson and Malim, 2008]), and the therapeutic potential of such approach may be hampered further by the known toxicity of the Vpr protein (Tachiwana et al., 2006).
Alternatively, nonviral proteins may be packaged in LPs as part of the Gag polypeptide, as was previously shown for reporter proteins like GFP (Aoki et al., 2011) and the apoptosis-inducing caspase 3 protein (Miyauchi et al., 2012). During virion maturation, Gag is processed by the viral proteins into shorter proteins constituting the structural—and most abundant—proteins of the virus particle. It is estimated that each virion contains 5000 copies of Gag and 250 copies of GagPol (Swanson and Malim, 2008). A research team recently adapted LPs for the delivery of the piggybac DNA transposase (Cai et al., 2014). The transposase was released from Gag in the virus particles in a protease-dependent manner and found to be able to facilitate efficient DNA transposition in transduced cells. In yet another strategy, heterologous proteins fused to the integrase in the Pol region of the GagPol polypeptide were successfully delivered by protein transduction (Schenkwein et al., 2010).
This present study describes the use of lentivirus-derived particles as carriers of designer nucleases for safe administration of ZFN and TALEN proteins fused to lentiviral Gag precursors. The researchers produce ZFN-loaded lentiviral particles that induce high-efficiency gene disruption with a favorable on-target/off-target ratio in safe genomic harbors like the CCR5 locus. Also, gene disruption and repair is evident in cells treated with particles carrying TALEN proteins. Successful incorporation of nuclease proteins within lentiviral particles allows co-delivery of nucleases and the donor template for homology-directed repair. The obtained findings demonstrate targeted and programmable gene repair in the human genome by delivery of both 'scissors' and 'patch' in a single combined protein and gene vehicle.
See on elifesciences.org