See on Scoop.it – Amazing Science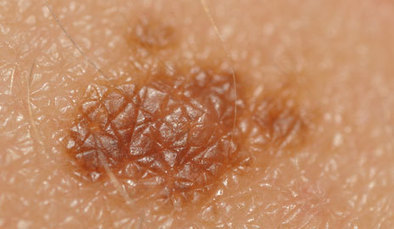 Combining two cancer immunotherapy drugs in patients with advanced melanoma produced rates of tumor regression that appeared greater than in prior trials with either drug alone.
Researchers from Memorial Sloan-Kettering Cancer Center (lead author Jedd Wolchok, M.D., Ph.D.), and Yale Cancer Center (senior author Mario Sznol, M.D.), discussed the safety and activity of combining two immune stimulating antibodies — nivolumab (anti-PD-1) and ipilimumab (anti-CTLA-4, Yervoy) — in treating advanced melanoma. Ipilimumab alone is known to prolong survival and produce durable tumor regressions in some patients, and nivolumab also produced durable tumor regression in a subset of advanced melanoma patients in an early-phase clinical trial. However, combining them produced rapid and deep tumor regressions in approximately 30% of patients, a result that was not observed before with either drug administered individually.
Both CTLA-4 and PD-1 are targets for cancer immunotherapy because they shut down the immune system's ability to respond to foreign invaders. Antibodies blocking PD-1 or CTLA-4 take the brakes off the immune system and permit the development of strong immune responses against the cancer. Nivolumab targets the PD-1 receptor on the surface of T-cells, and ipilimumab targets the CTLA-4 receptors. Both nivolumab and ipilimumab are manufactured by Bristol Myers Squibb.
Researchers provided data for 86 patients in this Phase 1 trial. They report that responses were generally durable, even in patients whose treatment was terminated early.
According to Sznol, clinical research leader of the melanoma program at Yale Cancer Center, this early success in combining drugs will pave the way for large-scale combination immunotherapy trials. "After many years, we are finally realizing the promise of immunotherapy in providing real and durable benefit for advanced cancer patients. Although this trial was focused on melanoma, the combination will be studied in other cancer types. This is only one of many combinations of agents that will likely lead to even more significant advances in cancer treatment," Sznol said.
See on news.yale.edu